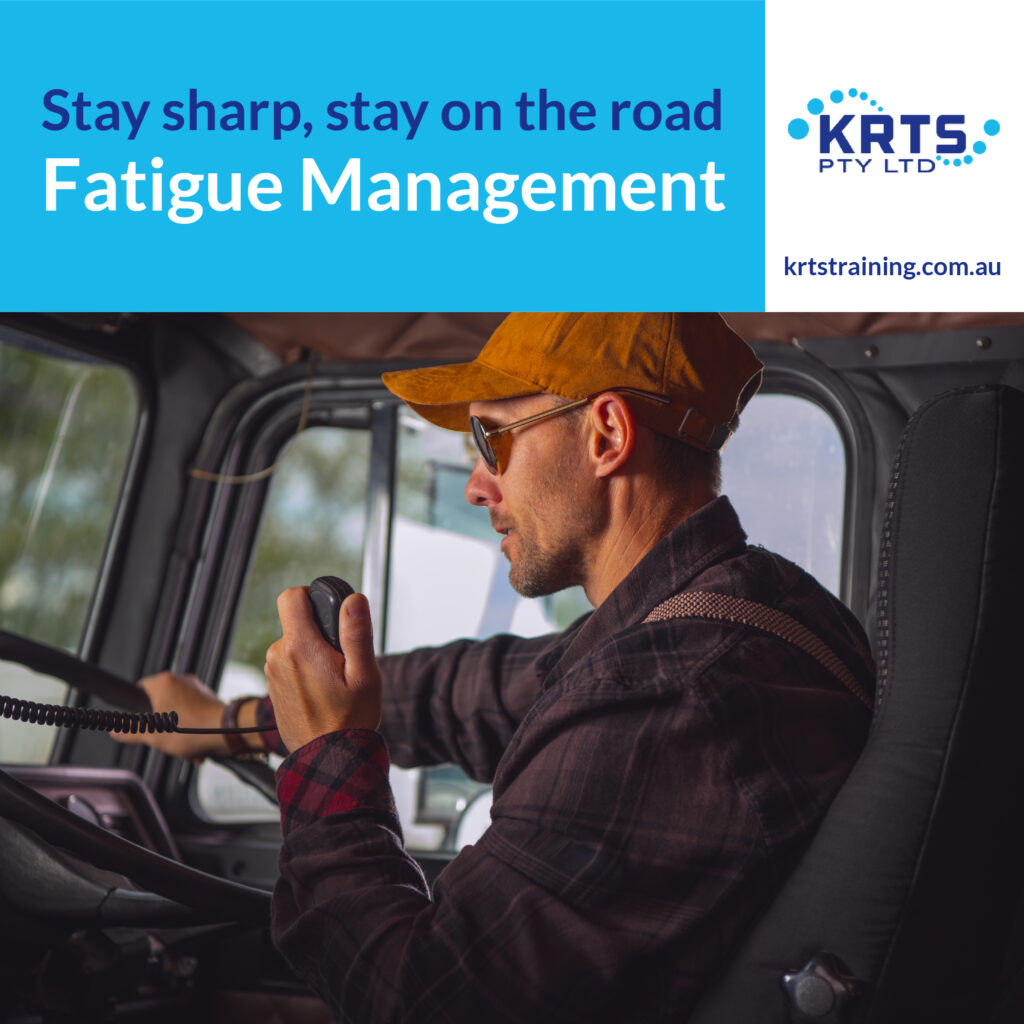 The NHVAS mandates that drivers and schedulers of heavy vehicles must complete a unit of fatigue management competency for a good reason. Drowsy driving or fatigued drivers can be a fatal safety hazard on roads. Commercial drivers, operators, managers, or supervisors who create schedules must ensure safe roads for everyone. A systematic approach to the sleep cycle can ensure that drivers on the road are always in the best possible health on the job, fully alert, and aware of the road.
A fatigue management course that complies with NHVAS requirements can educate those involved in the heavy vehicles industry on various fatigue management strategies and mitigating risk.
Fatigue can cause slower reflexes, reduced concentration and hand-eye coordination, blurry vision and impaired depth perception, and feeling tired despite sleeping. Fatigue management is a serious matter that must be studied meticulously and approached as a science. It must be done precisely and in the same way to lower accident risks as much as possible.
Fatigue Management Course Contents
This course can serve as a guide on numerous aspects:
Causes and effects of fatigue
The body clock and the biological cycle of sleep
Sleep disorders
Chain of responsibility
Counteracting fatigue and preventing it
Risk recognition, evaluation, and management
What to do in the case of unforeseen events and delays
Creating and updating fatigue management strategies
Identifying and acting on policy breaches
An affordable, hassle-free online course of a few hours from nationally accredited trainers can certify your fatigue management competency as per NHVAS requirements. It's time to learn fatigue management from right where you are!