If contouring with makeup isn't your thing, choosing the right hair part for your face shape can yield a similarly impactful result. The best part? You aren't going to need a bunch of new products to make any changes.
If you're unsure what your face shape is, then you can book an appointment with a professional hair care expert to know exactly about your face shape and the type of haircut that will suit your face. Or you can grab some measuring tape and write down your measurements for the following: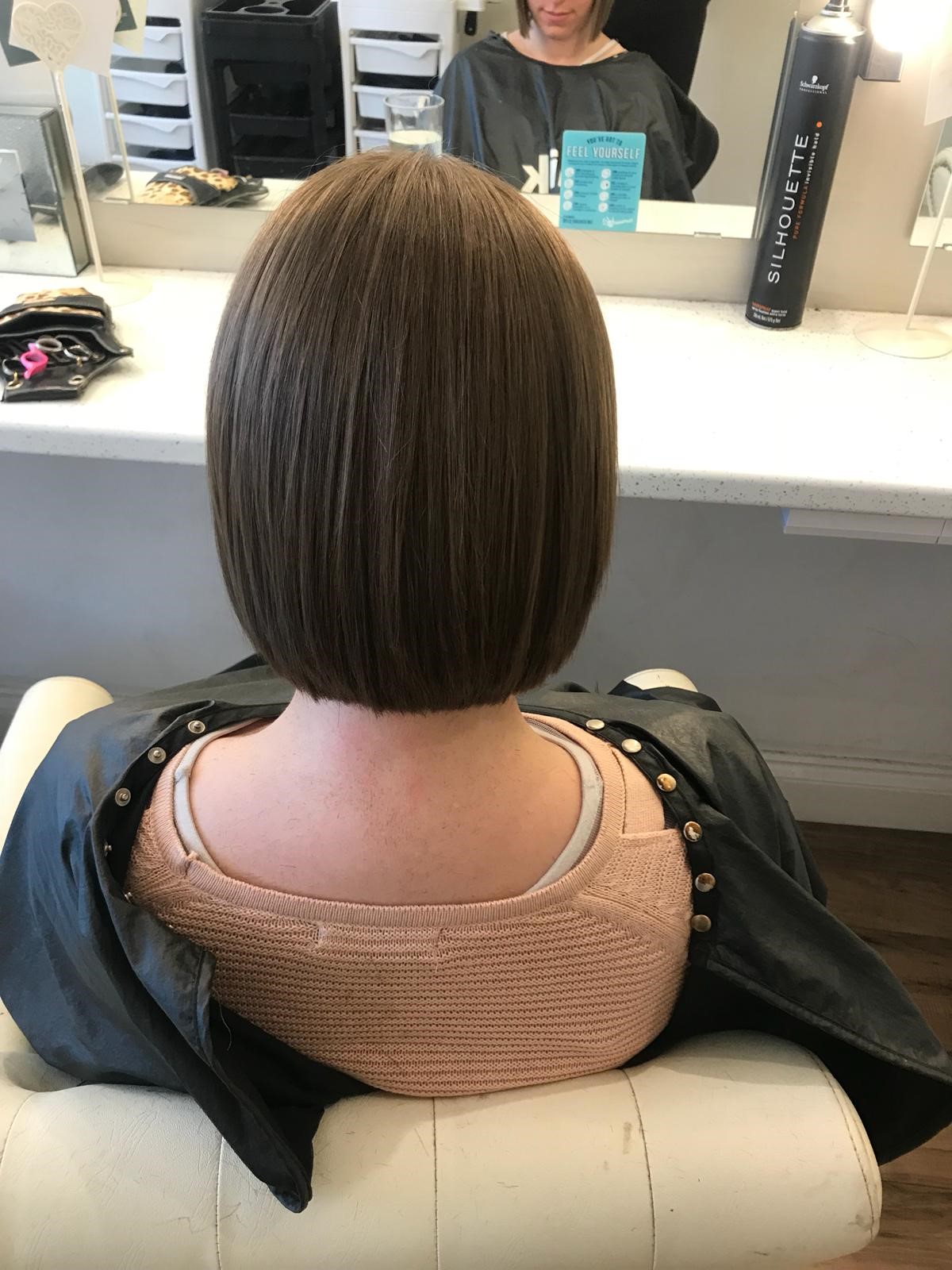 Forehead width: Take the tape measure and hold it across your forehead, from hairline to hairline at your widest point.
Cheekbone width: Starting at your hairline above your cheekbone, measure the distance across your face to the same spot on the other side.
Jawline Width: Start underneath your ears at the base of your jaw and measure the distance along the edge of your jaw to the middle of your chin, you can continue across or take the first number and multiply by 2.
Face Length: Measure from the center of your hairline to the tip of your chin.
If your cheekbones and face length have similar measurements and they are larger than your forehead and jawline, you have a round face shape.

If all your measurements are fairly similar, you have a square face shape.

If your face length is largest and all other measurements are similar in size, you have a long face shape.

If your face length is largest, followed by cheekbones, forehead, and smallest is jawline, you have a diamond face shape. Depending on this order, you may have a heart face shape. Consider your facial features and this will help determine which category you fit in best.